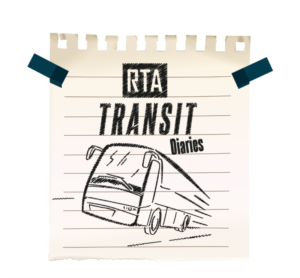 What are the RTA Transit Diaries?
This public forum is meant to showcase the heartwarming, fun and sometimes quirky stories of our invaluable transit riders. The transit community is unique and diverse, with varying experiences that others are sure to relate to. It is our hope that by reading and contributing to the Transit Diaries, users and non-users will feel welcomed and excited to utilize public transportation. The Transit Diaries platform is not intended to be used as an alternative to voice complaints, but rather an opportunity to share positive experiences that can be spread to the Southeastern Michigan community as a whole.
Guidelines + How to Submit
An editor will contact you if your entry has been accepted for consideration. You must be able to verify that you are the actual author, that the item is true, and that it has not appeared anywhere else.
Submissions should be connected with the Regional Transit Authority's public transit services and should be 300 words or shorter.
Submissions should be sent to [email protected]
Please include your name, mailing address and daytime telephone number for verification. Your address and phone number will not be printed. By transmitting your submission, you grant The Regional Transit Authority a perpetual, royalty-free license to use the submission in any medium. They may be edited, and may be republished and adapted in all media. You may reprint your story elsewhere after it appears on the RTA Transit Diaries platform. 
In the news
The RTA Transit Diaries were featured in an article on Click On Detroit. Check out what they had to say about the platform.